HP LED Monitor IPS Backlit 23er 23-in Review
HP 23er 23-in IPS LED Backlit Monitor
HP 23er 23-inch Display
The HP LED Monitor is a nice size that is not too small but not too big. If you have a monitor at work this size is very comparable but slightly larger. Most work places either give you a dual or single monitor set up anywhere from 19 inches to 22 inches. Probably because this is the best size for desktop setups where you don't have to sit too close or too far to see the whole picture.
HP Display Monitors
If you're looking for a slight upgrade from that standard size monitor then this is most likely what you're looking for. Something where your eyes do all the moving while your neck can stay relaxed without having to turn all over the place.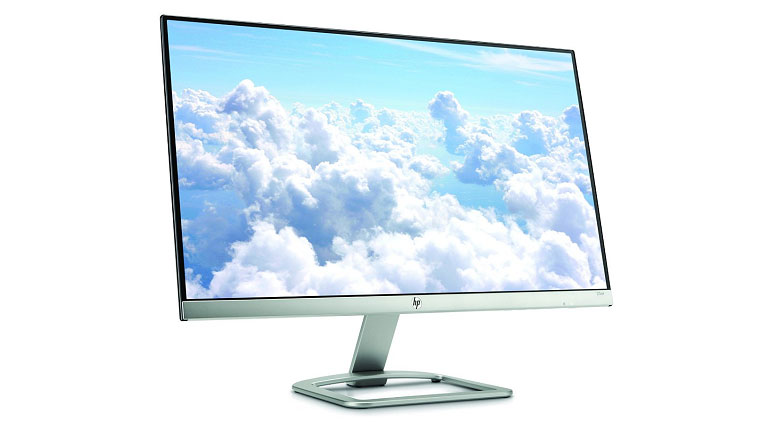 HP 23er Thinnest Monitor
This HP LED Monitor has a very wide 178 degree viewing range that ensures a clear picture from any angle. It features one of HP's thinnest displays available. The IPS panel and 1080p produce a great picture. Its base is also designed with a very sleek shape and the neck support allows tilting of the panel for low desks or bleeping tall people. It's very easy to customize the position just how you want it.
Total HP 23er Display Package
The monitor features low energy consumption with Energy Star certification. You have the option of connecting to your computer through VGA or HDMI, which is nice since some laptops only come with HDMI ports.  If you want to hook up multiple or an additional HP 23er 23-inch display, you may need to purchase extra adapters to convert ports.
The HP LED Monitor has a decent response rate at 7ms. Not the fastest but it's only a couple milliseconds away from the fastest response times. Considering the price is lower than average. The brightness of the monitor is a little bit above average. This might not be my first go to for online gaming but for off line or relaxed games and everything else this is a great price when considering the total package.
​
*NOTE: Prices frequently change – Check Latest Price
HP 23er 23-inch Display Specifications:
Screen size: 23 inch
Display Type: LED-backlit LCD monitor / TFT active matrix
Panel type: IPS
Native resolution: 1920 x 1080 @ 60 Hz (Full HD).
Dynamic contrast ratio: 5,000,000:1.
Brightness: 250 cd/m2
Response time: 7ms G to G with overdrive.
Power: 23 watt (Energy Star)
Viewing angle: 178 degrees horizontal and vertical.
Pixel Per Inch: 96 ppi
Color: Silver
Weight: 6 pounds
Tilt: -5 degrees to +25 degrees.
Input connectors: 1 VGA, 1 HDMI (with HDCP).
Dimensions (w x d x h): 20.90 in x 7.23 in x 15.87 inches.
Pixel Pitch: 0.2652 mm
Warranty: Protected by a one-year HP limited warranty. Certain restrictions and exclusions apply.
LINKCK092018