Playstation VR Headset Review
Sony launched its first PlayStation model back in 1994, with the most recent model being the PlayStation 4, which has sold over 50 million units worldwide. To satisfy the needs of people who were looking to feel like part of the game, the PlayStation VR unit was launched, and rapidly gained a huge number of users.
Similar Virtual Reality Headsets:
PlayStation VR Headset
Regarding the build quality of the headset itself, you can never bet against Japanese design and engineering. It's all about weight distribution; you press the button on the plastic band in the back to loosen the grip, put it on, and then turn the dial to tighten things up.
The weight of the headset is distributed around your skull and onto your forehead, but the best feature is that there are no straps that press your face against the screen. Instead, a button is used to pull the screen in and out. There's no pressure and just sits comfortably, and it's also good for momentarily leaving the VR world to check your surroundings.
The headset's design is ideal for people who wear eyeglasses since you can adjust the visor and play without having to take them off.  Rubber on the sides keeps the unit steady while you immerse yourself into the VR world.
The Display
Virtual Reality is all about feeling like you are actually in the game. The PlayStation VR helps you do this by using a 5.7-inch OLED display.  This may not sound very large but with the unit on it looks very large. It can run at up to 120 frames per second and offers 1080p resolution.
The graphics look very good.  Everything looks pretty clear but it does take a little calibration in order to find that sweet spot where everything becomes sharp.
Some lower end VR headsets that we have tried seemed to have light that shined through from the edges.  That didn't seem to be the case with the PlayStation VR Headset.  It blocks out all the light which can otherwise be quite distracting and take away from the overall experience.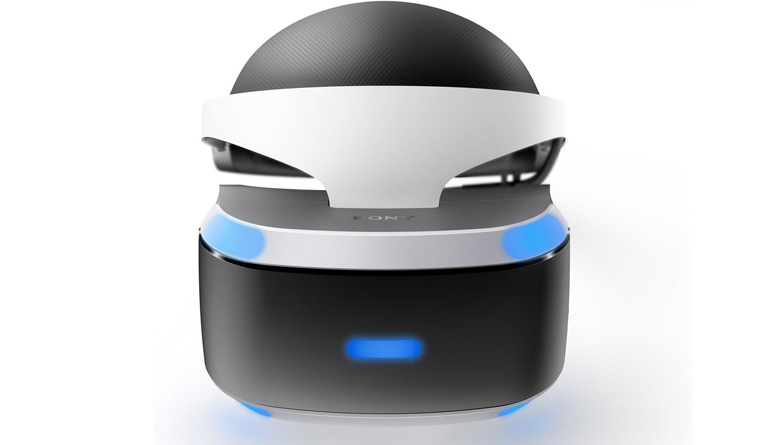 The Audio
The Sony VR unit uses what is known as positional audio. This makes it seem like noises are coming from all around you – left, right, down, up, ahead and behind. This is important because in the VR world, audio is just as important as video.  The headset audio technology does a great job of immersing the user inside a thrilling experience.
This VR set comes packaged with its own earbuds.  The quality and sound is decent for a bundled bonus, but we enjoyed having the option to use our own headset.
Demo Games
Included with the VR bundle is a demo disc that comes with 18 games, videos, and experiences. These games will let you sample the VR environment. But most importantly, in case you don't already know it, they will let you realize how high or low is your tolerance to motion sickness. Some games have lots of movement and can make you dizzy if you are not used to it. You should know how well you can handle this before spending any extra money on other games.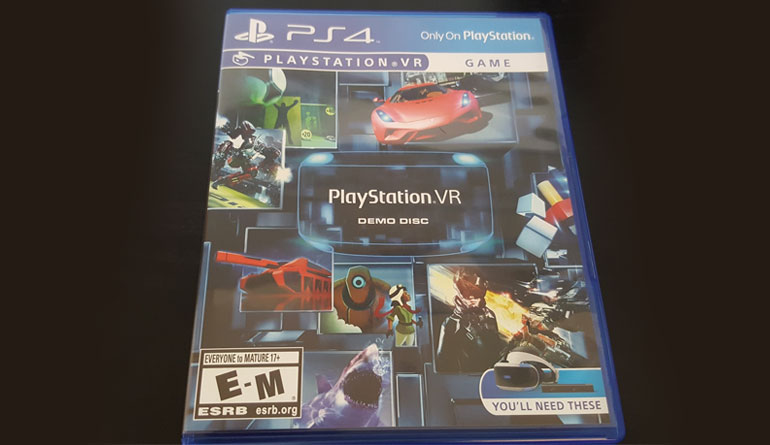 Final Thoughts
The PlayStation VR offers the same kind of experience you will find while using Oculus or Rift gear but at a more affordable price.  If you have never tried VR, the experience is very intense with a very realistic feel. It is designed to work with any PlayStation 4 model and will continue to work with future ones. This means that there are still many great games to come, and your VR options will never cease to increase.
Sony's VR system is off to a great start and is an excellent way to enjoy your games in a more realistic way.
PlayStation VR Specifications:
Display: RGB OLED
Screen Size: 5.7 inches
Resolution: 1920 x 1080
Refresh Rate: 90 Hz – 120 Hz
Sensors: Magnetometer, accelerometer, gyroscope, PlayStation Eye tracking system
Connection: HDMI, USB
Audio: Ear buds (Included)
Control: PlayStation Move, Dual Shock 4 controller
Product Dimensions: 14 x 9 x 11 inches
Product Weight: 6.8 pounds
What's In The Box
PlayStation VR headset
Processor unit
PlayStation VR headset connection cable
HDMI cable
USB cable
Stereo headphones
AC power cord
AC adaptor
PlayStation VR Demo Disc
LINKCK091918