Is It Ok To Take Naps During The Day
Question: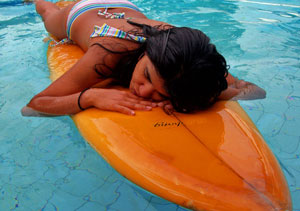 Is it OK to take naps during the day or in the afternoon?
Sometimes we all feel fatigue during the day. Most commonly right after lunch or at the end of the work day.  So, is it OK to lay down and just take snooze for 30 minutes? 1 hr or 2 hrs?  I think we have all done this and personally I was unsure of the implications.  For me, there are two outcomes to this nap.  One, I wake up refreshed. Two, I wake up feeling really tired feeling as if I made some horrible mistake. Still prying my eyes open 20 minutes later, thinking maybe it would have been a better idea not to nap…  Which gave us the idea for this article.  So now… is it healthy or a bad Idea?
Answer:
If done properly. Yes! it is good for you to take naps during the day.
Diving in we found almost immediately that there has been tons of research and articles published on the topic.  As well as a long list of famous public figures who lead by this example.  Many medical studies show people become less productive and drained as the day progresses.  We will summarize the findings into Tips for your nap, Benefits, and Negatives.
Napping Benefits:
Improved alertness, awareness, or heightened sensory perception, and creativity.
Reduces the risk of heart disease.
Relieves stress and lowers blood pressure.
Increased productivity and performance.
Has been known to naturally suppress appetite for some.
Sleeping Tips:
Limit your nap to around 20-40 minutes to prevent feeling groggy
Try to develop a regular sleep interval without the need for an alarm. The alarm can introduce possible stress after a nap.
Try not to nap to late during the day to prevent interfering with night time sleep.
Turn off the lights or use an eye mask / sleep mask
Your body temperature drops when you sleep. For more comfortable and better quality sleep use a blanket.
Stay away from caffeine before a nap. This can effect quality of sleep as well.
Eating before you nap will make it easier to nap and improve sleep quality.
If you have recently eaten it might be best to use a travel pillow to avoid laying down on a full stomach
Don't introduce alcohol or sleep aids. They can have adverse effects on naps and the remainder of the day.
Napping Negatives:
Over sleeping or napping for too long can leave you groggy and sleepless at night.
If you eat right before your nap it maybe a good idea not to lie down during your nap. This can lead to heartburn or acid reflux and digestive issues.