Seagate Expansion 1TB Portable External Hard Drive
Seagate Expansion 1TB Portable External Hard Drive USB 3.0 (STEA1000400).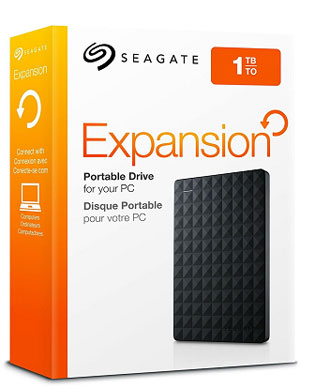 The 1TB Seagate Expansion portable external hard drive is a must have if you own a computer.  It's a great way to store and manage all of your digital data.  If you ever plan on buying a new computer you will need a way to get all of your data to the new machine.  Getting in the habit of keeping important data on an external drive today can save you a lot of headaches in the future.
Seagate Expansion 1TB
1tb of hard drive disk space for this cheap is not very common.
Setup
This portable external hard drive is probably one of the easiest things to set up.  Its only one cord so it draws power and transfers data from a USB outlet on your PC or laptop.  You just plug it in to a USB port on your computer and copy your files over to the hard drive.  Then unplug it for safe data storage or plug it in to a new computer for easy transfer of your files.
Data Transfer On Seagate
The Seagate Expansion 1tb  works with USB 3.0 and is compatible with USB 2.0 ports.  USB 3.0 can transfer data at a rate of up to 5 Gb per second which is over 10 times as fast as USB 2.0.  If you have an older computer then you don't have to worry.  The USB 3.0 is just a nicer option for faster data transfer speeds.
One Cord Expansion
There's no difficult set ups with this external hard drive.  No extra power cord to tote around with you or clutter up your desk.  It comes ready to plug and play right out of the box.  Just take it out and plug in the USB, then you can immediately start dragging and dropping to it, or copy and paste.

Back up With Seagate
One Terabyte of space is probably more they you'll need and more than most computers come with.  This allows you to take frequent backups or occasionally unload some of that data on your C: drive for safe storage or traveling.  Making it super convenient when you're ready to swap out your old laptop or PC.  The Seagate Expansion 1tb is rated for a capacity of 250 movies or 320,000 pictures.  That's a lot of data you won't have to move from computer to computer.  Saving time always equals a win!
Seagate Casing
The size is small and compact, so it travels well and fits easily in your pocket or hand bag.  Most external hard drives have a slippery plastic casing but this has a nice square textured design.  Which is pretty nice for taking on the go without worrying if all your data is going to go flying out of your hand.  For all other cases this drive comes with a 1 year Seagate Warranty.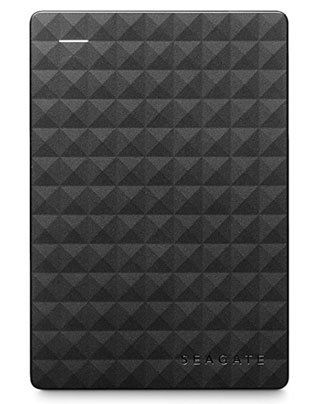 ​
*NOTE: Prices frequently change – Check Latest Price
Seagate Hard Drive Specifications:
USB 3.0 : High Data Transfer Speed
USB 2.0 : Traditional Transfer Speed
Support: Drag and drop file saving
Storage: 1TB
Storage Rate: Up to 1,000 hours of digital video, Up to 250 two-hour DVD films, Up to 320,000 digital photos, Up to 16,660 hours of digital music
Power: USB shared
Setup: Plug And Play
Weight: 6.4 ounces
File System: NTFS
Dimensions: 0.6 x 4.8 x 3.2 in
System requirements : Windows 8 and up, Windows 7 Operating System
Drive Speed: 5400 RPM
Warranty: 1 Year
If you purchased this product and would like to verify or check on warranty information you may do so at Seagate Warranty Validation.